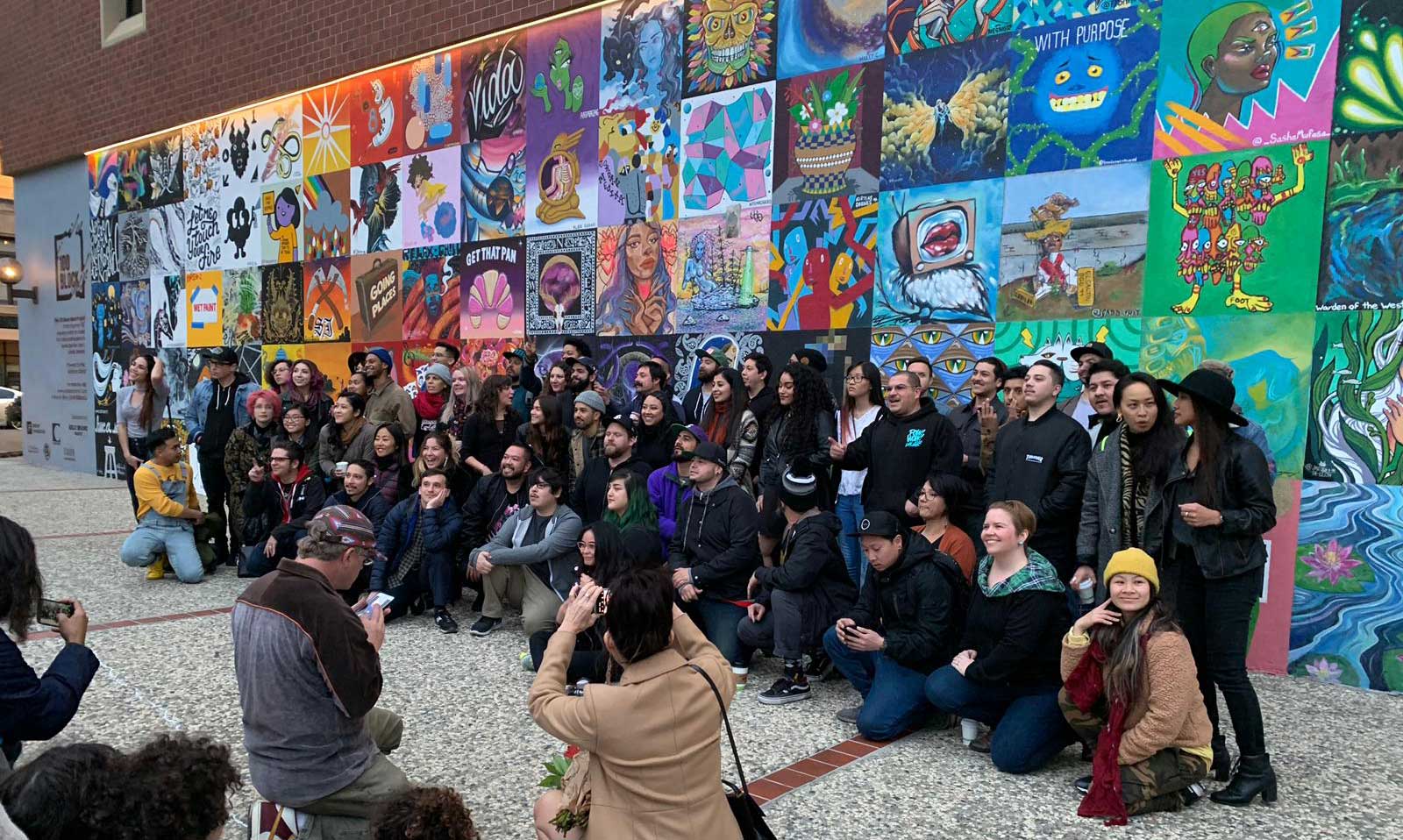 Organized by The Exhibition District, this is a mural created by 100 different artists each painting a 3′ x 3′ square.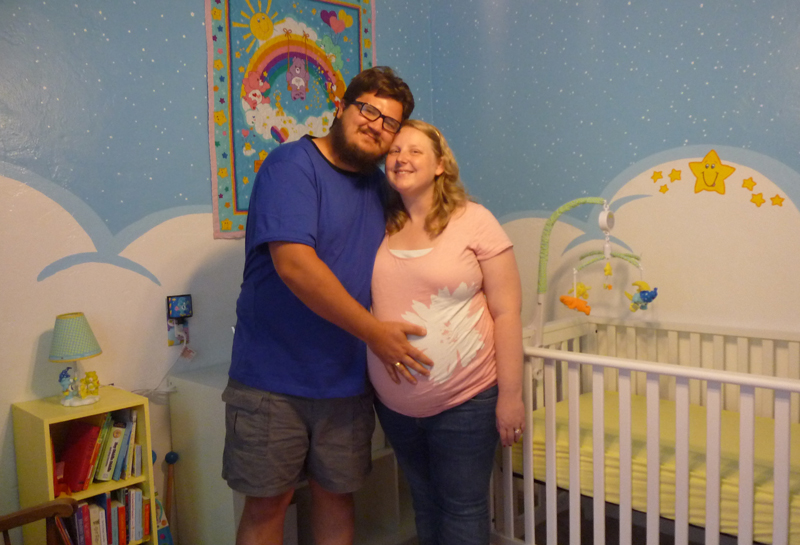 The starting point: many Care Bears-themed items, which varied quite a bit in colors and were stuffed full of bears, stars, clouds, and rainbows.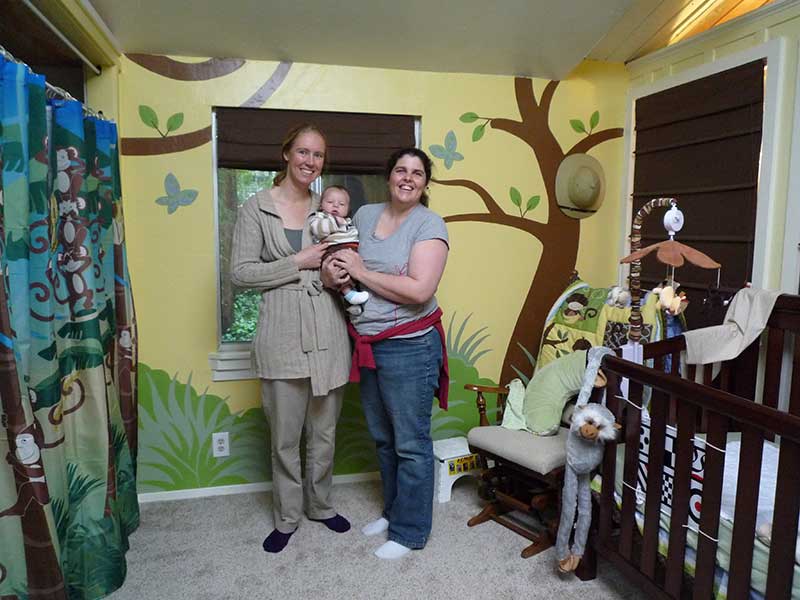 The starting point: a jungle theme, butter yellow walls, brown curtains, and a few items including a curtain and a blanket with monkeys.