Tag:
portraits of people
Page 2 of 2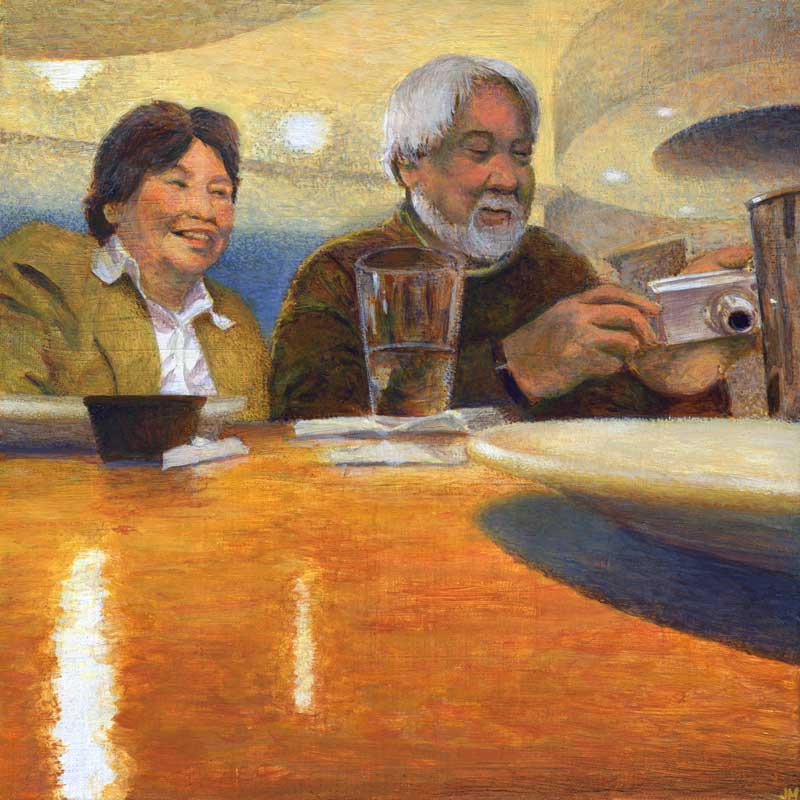 The latest painting in this style & size – these are my husband's parents Manny and Lena, from (yet another) great photo by Alan.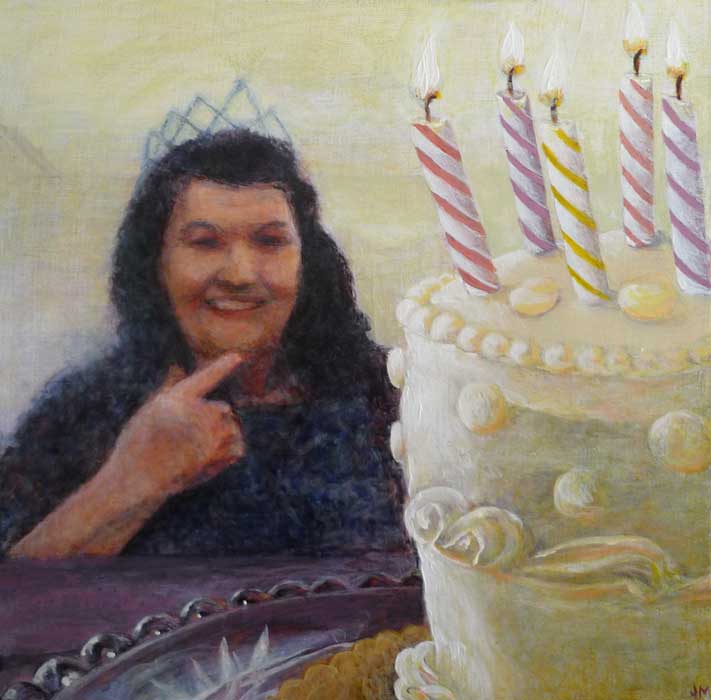 After painting my grandfather, I wanted to create a portrait of my grandmother in a similar vein.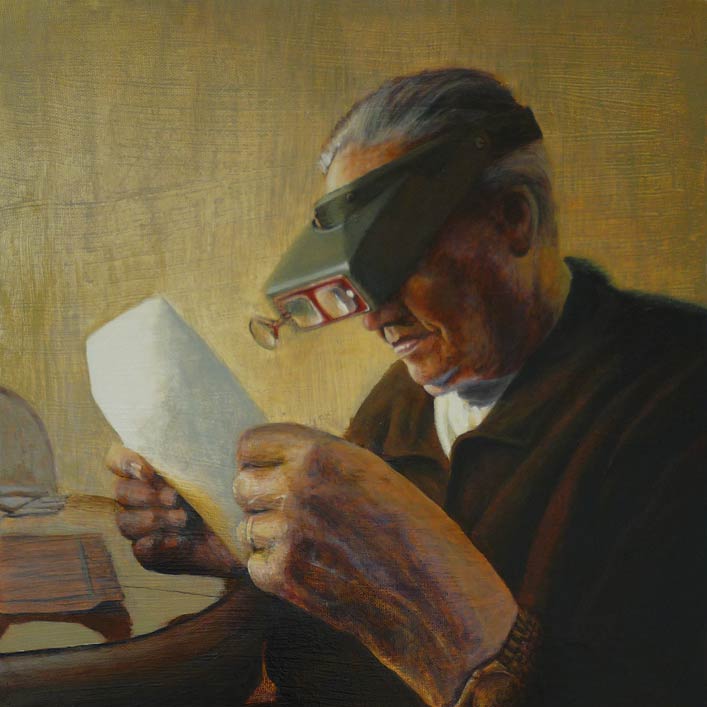 Rather than using reading glasses or a magnifier, my grandfather uses these shop goggles out of habit.