ACRYLIC ON WOOD • approx. 6″ x 8″ each
original art commissioned by Kevin S., Deb A., Lea Ann H.
Like this idea? You can commission your own original art too ⇢
I've been a bit quiet on the posts but there's been lots going on! I put out a call for pet portraits early in the year and have done quite a few since then. Most of them I held off on posting because they were gifts and I didn't want to spoil the surprise. Since almost all have made it to their owners now, I'll be posting a few batches over the next few weeks.
This batch is cats! These were three separate commissions for one, two, and three cat families.
These two friendlies are siblings, and as you might guess from the names their owners are journalists.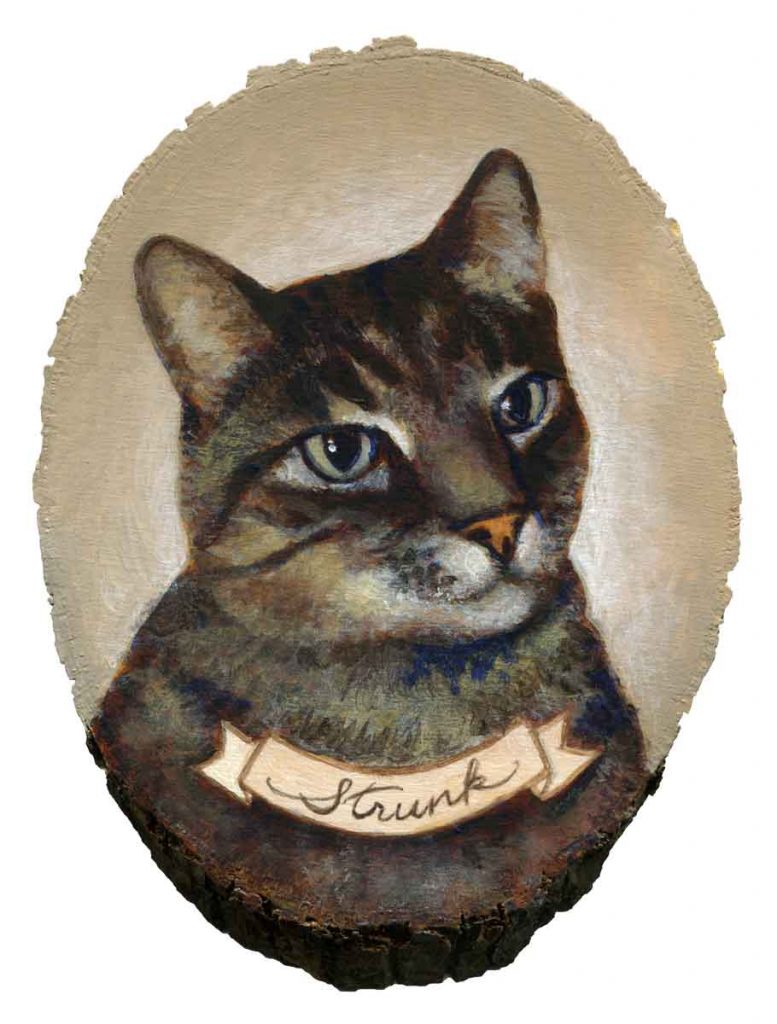 This is Timmy. I haven't met Timmy but I think the stare combined with the clipped ear is awesome.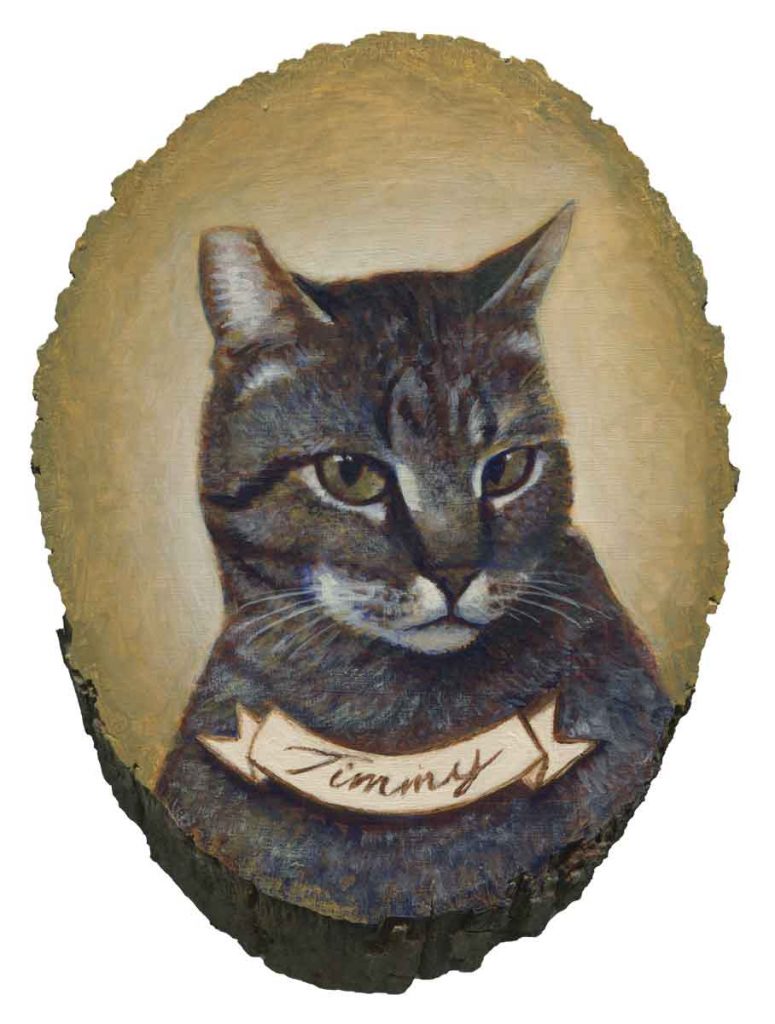 These Battlestar Galactica-named three are a bit more varied in colors (two appear to be "torbies", a female-gendered-only tortoise shell/tabbie mix). They're extra-unique because each is a rescue that's missing an eye (or both). I think there's room for a Colonel Tigh here!